Pregnant Anal Gape and Poop (LindzyPoopgirl) 3 February 2020 [HD 720p] 3.32 GB
Tags:
Defecation
,
LindzyPoopgirl
,
Pregnant
,
Solo
,
Shitting
,
Scatting
,
Masturbation
,
Dildo
,
Toys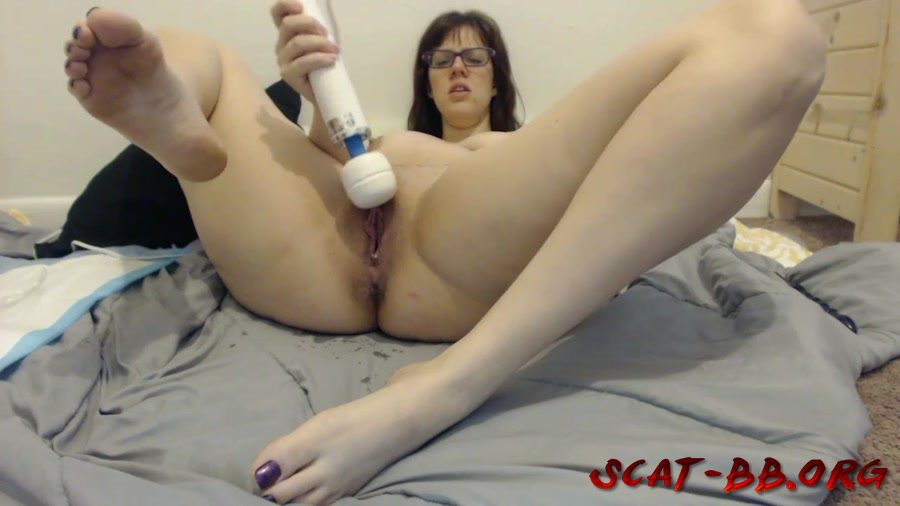 Video Title: Pregnant Anal Gape and Poop
Actress: LindzyPoopgirl
Genre Scat Porn: Pregnant, Solo, Shitting, Scatting, Masturbation, Dildo, Toys
Info:
Duration: 02:31:29
Quality: HD 720p
Format: mp4
Size: 3.32 GB
Prolapsing my Poop until it squirts out
It's fun to mash my poop around with a pen to see how much is in there. It feels nice to tease my asshole while the poop just wants to come out!
I hold it in as long as I can, teasing myself with the pen, pushing my shit in and out of my ass. Making my shitty asshole prolapsed as much as I can before I suck the poop back inside with my sphincter muscles Finally I can't play with it anymore and the poop comes gushing out of me!
Poopy Asshole & Prolapsed Play Time
In this kinky Anal shit tease vid, I get up close and personal with my sensual poops. I begin by teasing and talking dirty about how badly I need to go, and how I'm going to do it right in your face. I then get down on all fours, and take off my sexy thong and play with my shit filled, gaping asshole. It is puckered up and open, dark and wide, filled with a nice hard poop that drives you wild. I wink my asshole for you, pushing it in and out. I slowly let the first little piece of shit fall out.
I keep the big log of poop inside me as long as I can, showing you the tip of it at first. thrusting and pulling, just like a fat cock. Pushing the turd in and out of my sexy little asshole. I finally let all the poop out of me, and I continue to push and prolapse my asshole until you see the dirty rosebud up in your face. When I shit, it is sooo close to your face, like an inch away from your nose. you can almost feel my shit grazing against you. A nice long turd slides right out of me, as I grunt and push, so sexy and loud!!!
Then I take my pen, and pinch it in my asshole, and swirl it around to get shit on it, just to be extra kinky ? Just like a little school girl taking a break from her studies LOL. I keep the teasing going, describing how good my asshole feels, pushing it out, getting out the last pieces of shit. Then I get right back up into your face as you watch me wipe myself clean. I spread one side of my ass with one hand, while wiping with the other, showing you the dirty details on the white toilet paper and wipes. Get your hard cock ready for this kinky excursion because my asshole can wait no longer!
Shit on the Floor, Eat it like a Whore
And drink my piss to wash it down.
This video is very dark and degrading. But this is my place as your submissive shit and piss slut. I make dirty rhyms but I lose track of the times I actually swallow my shit. I whine and pout, and squat, push it out, lots of piss and droppings of poop. I get on my knees because I'm here to please, and I tease you with shit in my mouth, on my tongue. I'm just a dirty poet, trying to be cute so you will like me and cum hard to this degrading consumption porn.
Price is high because this is actually quite embarrassing for me, so I would like less people to see it.
Lots of Puke
Lots of puke to make you cum because you want to cum down my filthy throat. Fucking my throat with my butt plug, dildo and fingers until the puke runs down my body.. I talk so dirty to you while I sensually gag and fuck my face, and titty fuck my wet & dirty breasts
Gapin Shit Fuck and Speculum Play
My longest video. Starting with a sexy flirt and strip, teasing with my pussy, giving close ups of my ass. I'm ready for a kinky, anal dildo fucking, and butt plug stretch in my shitty, naughty asshole. I make my asshole wet with my spit and pussy juice before the insertion of a small dildo. After a few good pumps, shit starts getting stuck to the toy. As I use bigger and bigger toys to gape my ass, more shit comes sliding out, I let the shit stick to the toy and push it back inside me and smear it around my filthy rim. I gape and prolapse my hole until my dirty rosebud is sticking out and I piss down my ass. The hot piss turns me on and helps me smear more.
After a good shit fuck to my dirty asshole, and plenty of poop left on the blanket to play with, I start to spread my hole with my fingers, and then with a speculum. As I play with my gape, I start to fart and a little more poop drops out. The speculum opens me wide and I let you see inside as I continue to tease and play with my shit. I take some poop from the pile and shove it back inside the opening, back up into my asshole, so I can shit it back out again! Rubbing, smearing, gaping, spreading, and extreme close ups in this sexy, kinky shit play video!
Super Filthy Fuck, Smear, Gape and Squirt!
I've been preparing for you, anxious to be your little anal whore. I have been walking around the house wearing nothing but satin panties, with a large beady butt plug inside me. Riding it, opening my asshole. When I present myself to you, I take down my panties, and use the but plug to start fucking my asshole. When I look down, I realize, it is completely covered in shit. The ecstasy I was feeling was a big raging backload of greasy, mushy shit that had been stuck inside me for quite sometime. I had been so horny for you, I literally forgot to take a shit.
I now have to accept that I am your anal shit whore, and play with my asshole that is now oozing a massive load of poop. I'm making a big mess on myself, and on my toys. The shit spills underneath my butt cheeks, and I am forced to roll around in it while I play with my naughty holes. I fuck myself nice and deep with a long dildo, and move on to bigger butt plugs, making my dirty shit hole gape and prolapse in pleasure. My pussy is sooo wet the entire time. I finger fuck my ass to get my hands dirty and rub my clit a little. I pull out my big Hitachi wand and let it get dirty with liquid shit as my pussy juices are mixing with the mushy shit that is smeared all over both of my holes.
I let myself edge as I keep playing with my shit-covered toys, pushing the same shit in and out of my asshole. I then use my inflatable butt plug to give myself a really good stretch! I stick the plug in my ass and pump it until it's nice and big. When I pull it out, I push out my rosebud, and use my fingers to open up my dirty asshole. The second or third time I try to insert the plug, it falls right out of me until I can make it big enough to stay inside! I then make the butt plug vibrate, turn on my Hitachi and masturbate my wet, shitty holes. Every thing is dirty, messy, mushy and slippery, to the point where I can barely grip my toys or hold them in place in my asshole. Even the struggle of trying to manage masturbating in my creamy shit mess makes me even more worked up, that I finally have to buzz myself into a glorious squirting orgasmic mess. The juices squirt up into the air, and gush down my filthy asshole, adding to the slippery mess that is underneath me.
I end my beautiful scene with some camera angels of my big mess. Showing off my asshole, pussy, feet, hands, toys, everything is covered! And I feel amazing!
Pregnant Anal Gape and Poop
9 Months Pregnant and getting this shit out of me in the diaper position. laying on my back with my legs spread. Gaping my asshole with lube so the shit slides out nicely and you can see inside my ass
Pose, Cum, and Poop – The big Struggle
I am feeling nasty and horny for you. I start out nude, teasing you. spreading my legs, showing off my purple toenails, and spreading my holes. I do several hustler-style poses. My pussy is so wet. I get myself off multiple times with my Hitachi and my fingers. The vibrations against my hot, wet, clit are making me feel lose and relaxed. As I orgasm, long & loud farts are bursting out of my asshole. My pussy juices run down my asshole, creating hot, wet farts.
After the last HUGE cum, I realize I need to take a big dump. My asshole feels cramped up, and stuffed with shit. At first, it is a massive struggle to get the hard turd out that is stuck inside my ass. I push and push! I grunt and scream, and I sweat trying to get out this annoying hard piece of shit! It is dark, chunky, and very hard. It is a long struggle of pushing, spreading open my ass, and even sticking my fingers up my pussy to try to push on the poop through the skin that separates my pussy and asshole. Once I get the first piece of turd out of my asshole, I take a breath before continuing.
The rest of my shit is just beautiful. It is thick, hard – but not too hard – and it is embedded with corn! Once I squeeze it all out of me, it's time to wrap it up and send it to your house! Only the best quality shit is shipped to your door, when you order my "poops and pees wrapped up in my undies
Shit Sucking, Pussy Rubbing, Titty Fucking, Smear!
This Glamorous girl is ready for a big turd!! The first turd I squeeze out of my asshole is nice and firm, making my pussy so wet thinking about what I'm going to do with it.. I play with it, rub it, suck on it like a cock, and love it!!! I lick the entire length of my amazing shit, and suck on it while talking dirty and giving sexy, snarly looks. After my pussy is nice and juicy, I rub the hard shit against my hairy cunt. I use my hands and shitty fingers, getting very messy. The rest of the shit is nice and soft, so I just sit on it and smush it into my ass. I play, smear, tease, and drive you crazy with my sexy shit play!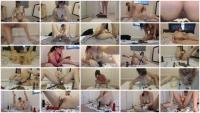 Download Pregnant Anal Gape and Poop (LindzyPoopgirl) 3 February 2020 [HD 720p] 3.32 GB

Dear visitor, you went to the site as unregistered user.
We encourage you to
register
or enter the site under your name.