She covered in shit, my ashtray, toilet (Mistress) 24 February 2021 [FullHD 1080p] 1.32 GB
Tags:
New scat
,
Mistress
,
Scatting Girl
,
Domination
,
Milf
,
Shitting Girls
,
Amateur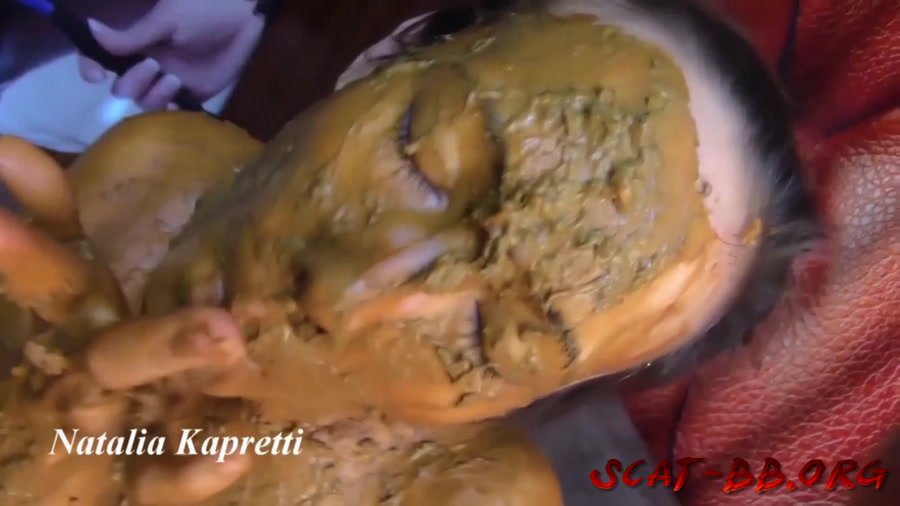 Video Title: She covered in shit, my ashtray, toilet
Actress: Mistress
Genre Scat Porn: Scatting Girl, Domination, Milf, Shitting Girls, Amateur
Info:
Duration: 00:18:35
Quality: FullHD 1080p
Format: mp4
Size: 1.32 GB
She covered all in shit, she my ashtray, my toilet. For her, it's happiness and joy to be in shit all day. She flits around the house like a butterfly, carrying smell of shit everywhere. Not second shy of her dirty depravity. I am touched by it. Looking at her, my heart rejoices with her, for her carelessness and how little she needs for happiness
1. All in shit, slut masturbating with cigarette
How I love it when soft, fragrant, smelly shit covers my toilet girls, toilet shit-eater. It's so beautiful, sensual, perverse. What makes me happy is that they like it themselves. Being in shit, feeling it on skin, smearing all over body, and then walking around in it all day soaking up stink and smell of shit, they enjoy it. From time to time they clean off the shit and lick their dirty fingers, eating quietly piece by piece. They pose and flaunt in front of me, showing what dirty perverts they are. I love these days and sometimes I can allow them a lot, even almost everything. It turns me on, I like it, I do it with them again and again
2. She covered in shit, she my toilet
My slave girl likes walk around in shit all day. During the day, all dirty, she entertains me, dances, serves as an ashtray. Smell of shit follows her everywhere and is in the air. I don't mind, I like see her all dirty and smelly, when smell of my shit permeates her skin. But all in good time. It was late in the evening, I barely drove her into the bath to wash. I threatened her that if she didn't go to bathe she would sleep on toilet Mat. Oddly enough, this had an effect and she reluctantly trudged off wash off the shit. This time, she was covered in shit, her face, chest, back, all her slender, beautiful body was covered with brown layer of shit. Brown streams of shit and water poured to the bottom of tub, it was nice watch as it was cleaned of long-dried and absorbed into skin of shit. She washed long time, but even after washing, she still smelled like shit, smell of stale fart came from her all next day, this is good, because she is my toilet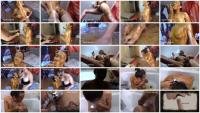 Download She covered in shit, my ashtray, toilet (Mistress) 24 February 2021 [FullHD 1080p] 1.32 GB

Dear visitor, you went to the site as unregistered user.
We encourage you to
register
or enter the site under your name.