Modern Whorefare Pt 2 (Lesbians) 3 December 2020 [FullHD 1080p] 1.41 GB
Tags:
Advanced Scat Training
,
Lesbians
,
Farting
,
Poop
,
Defecation
,
Extreme
,
Scat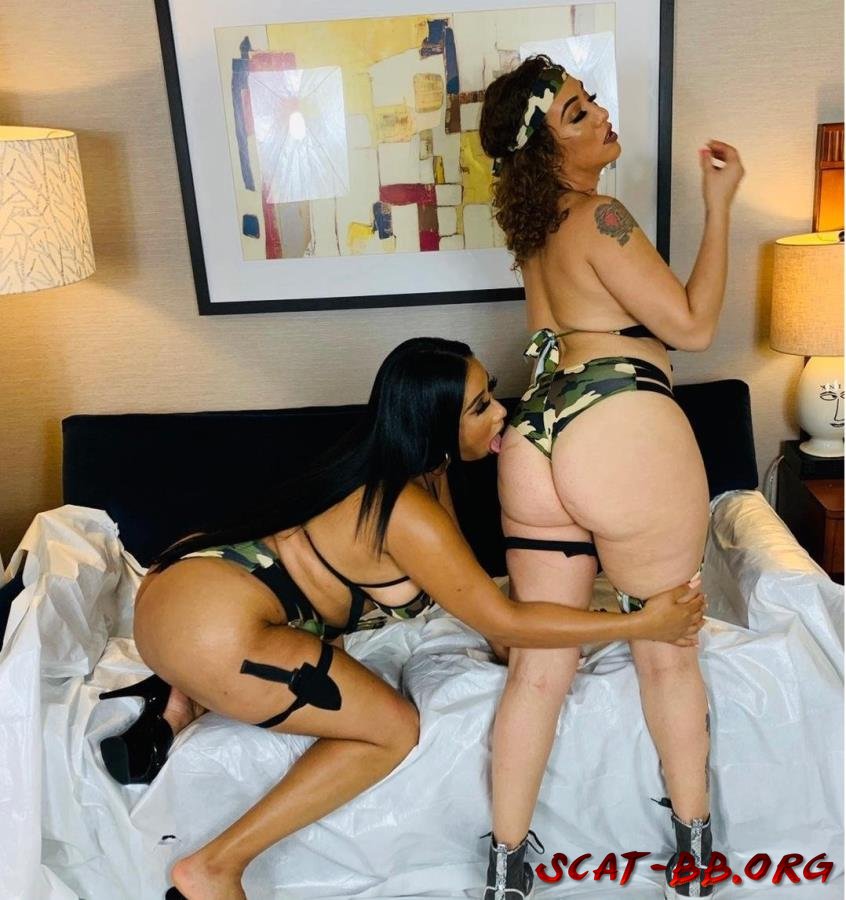 Video Title: Modern Whorefare Pt 2
Actress: Lesbians
Genre Scat Porn: Farting, Poop, Defecation, Extreme, Scat
Info:
Duration: 00:19:47
Quality: FullHD 1080p
Format: mp4
Size: 1.41 GB
Hey Guys (and girls) welcome back to another sizzling hot nasty movie! Get your popcorn ready because this movie delivers everything it promises and more! If your looking for big scat loads and big swallows!?? This is the movie feature for you! So this is the sequel to the first movie basic training, and its called advanced training for a reason! This title features Imani and Valentina. Imani delivered an absolute all star performance once again! She swallowed mouthful after mouthful of her own scat as well as Valentina's scat, and followed it up with yet a larger and even more intense squirting, moaning orgasm using her pink toy. Wow and I have to stop right here and admit I came right along with her in that scene. *shrugging shoulders hehe The authenticity of her enjoyment and absolute pleasure is too much to ignore..I could not help but be overcome by her feeling of letting loose and having the opportunity that few get, of being a dirty shit eating slut! There is just something sooooo very HOT about reckless abandonment into indulgence and pleasure!!! Side note. She was also making cute farts while she was orgasming hehe The outfits were really cute in this movie and I thought both of them looked extremely sexy. I especially loved the cute little black eye make up Valentina sported under one eye hehe There was not much of a theme to this movie outside of the militaristic idea of going into battle, and training in scat. Which to me are almost the same thing lol. This scene is hands down one of my favorites for its realness and authenticity. The movie also has a whopping 14 minutes of scat play! Little time is wasted. Both girls delivered pretty big loads of shit, which we cannot always make happen, but when it does happen like this it makes for really great film! I also loved the angle adjustments where we have the opportunity to see more of what is happening from ass to mouth. Although I love it when the girls actually suck the scat right out of each others assholes for its utter filthiness, I also feel there is more power behind seeing an asshole open up wide and deliver to a waiting mouth! I have to give this film 5 stars and once again recommend it! I know I do that almost every time but you will absolutely see what I mean with this one! Spoiler alert. At the end of this movie, Mr Cheeks makes a quick cameo lol I was kind of shocked to see this but he pisses into Imani's mouth and she literally swallows every drop of it! He said he wanted to show an outtake of what happens off camera at shoots! I liked it! Enjoy
Download Modern Whorefare Pt 2 (Lesbians) 3 December 2020 [FullHD 1080p] 1.41 GB

Dear visitor, you went to the site as unregistered user.
We encourage you to
register
or enter the site under your name.